Secure Investment-Hard Money Lending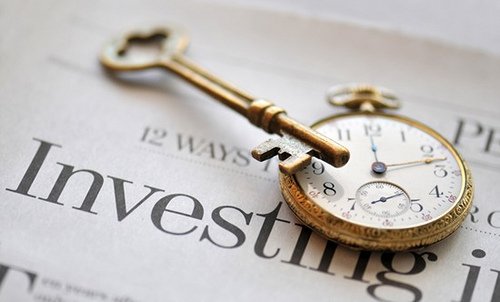 If you are a seasoned investor and would like a secure yield on your investment and an attractive return on your investment, California Private Money Lenders would like to  assist you in the placement of your funds. If you are looking to get started and would like a steady stream of income on a monthly basis while minimizing your risk, California Private Money Lenders would like to talk with you about Sonoma County private money loans or Santa Rosa hard money lending as a sound investment.
Our company enjoys an enormous level of trust with our investors. We have a history of strong integrity and are dedicated to protecting your investment interest without compromising our ethics to customer service. We invite you to become an investor with our company as your investment is secured by a Deed of Trust, and a Promissory Note on the real property is used as collateral.
California Private Money Lenders experience working with investors has brought substantial benefits to our investor's returns. We make certain that the loans we present to our investors have been vetted to meet our guidelines resulting in high yielding investments. California Private Money Lenders invests in both residential and commercial trust deeds.
We offer our investors the following types of Investments:
8% – 12.00% Interest Only Rates
$50,000.00 – $3,000,000.00 1st TD and some 2nd TD
12 months to 5 Years Terms
30% – 65% Loan to Value (LTV)
We would be pleased to answer any further questions you may have pertaining to our investment opportunities. Feel free to contact us at (707) 315-1119. We look forward to doing business with you. We have earned our investors trust over the years by providing secure loans with a solid financial return on their investment with service that is second to none.
Investors Trust CPML
Hard money and private money lending investors consistently choose to do business with CPML because:
Our 25 years of experienced underwriting;  we will only make loans on properties with substantial security (protective equity) and to borrowers who can demonstrate the ability to make the monthly payments.
We offer a much higher yield than most other types of investments.
We make sure your investments are always protected. You are entirely in control of your investment -simply because you own it. You are free to assign your trust deed to someone else at any time.
We make sure the properties we endorse has been thoroughly evaluated to have substantial equity and have met our stringent guidelines.
Your trust deed will be secured by a lien against the property.
You get 100% of the borrower's monthly payment – no servicing fees paid to California Private Money Lenders each month after closing.
We work with your risk criteria and margin of safety, offering you loans with between 30 – 65% LTV.
Our knowledge and expertise in the industry has helped maintain the trusted relationship we have with our investors.
All our deals have well established and practical exit strategies.
CPML only makes loans on properties in it's local market area.  This enables CPML to consult with trusted local real estate experts confirming values and marketability of potential properties.
All documents are prepared by California's leading loan document creator.   Our investors are protected with all the latest government compliance requirements.
All Loans are "serviced" by California's leading loan servicing company which collects payments and pays investors monthly, provides monthly and annual statements, and creates all documents and reports necessary for client tax reporting.  Our loan servicing company also handles all necessary services in the event of a foreclosure.
Please fill out our contact form and one of our representatives will be in touch promptly to discuss investing with California Private Money Lenders