California Private Money Lenders History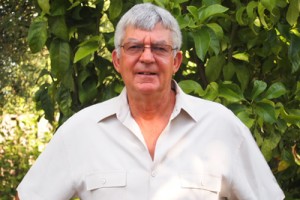 John Filippa
Owner–Lead Broker
Email: john@californiaprivatemoneylenders.com
Phone: 707-315-1119
I am John Filippa, the owner and lead broker for California Private Money Lenders.
I have been doing private money loans exclusively for over 30 years and have funded over $230,000,000 worth of loans during this period with Sonoma County private money loans.
Our primary business activity is private money lending in Sonoma County to residential and commercial borrowers. Loan Investors include local business owners, professionals, pension and profit sharing plans, and individuals seeking higher than market yields. California Private Money Lenders specializes in providing high quality loans for our borrowers and investors.
I have a MBA from San Jose State University and I have worked extensively in the financial services industry, from being a Wall Street executive to an investment specialist for a successful Marin County financial consulting company. In my spare time I enjoy playing golf at the Santa Rosa Country Club and taking advantage of all the amenities that the Wine Country and Sonoma Coast has to offer.
I have brought my investment expertise to the real estate industry and our company has successfully provided high quality loan opportunities to some of the Wine countries most prominent citizens.
I started my private money loan business in Santa Rosa because I saw a need for individuals and businesses to borrow funds for relatively short periods of time (1 to 5 years) to improve their current and future financial situations. We specialize in originating and funding special situations loans including:
Vineyard and Winery Loans
Residential Loans
Bridge Loans
Estate Settlement Loans
Land Loans
Commercial Loans
We will look at any lending situation that "makes sense".